The KJLT Story-A Story of God's Providence
What is now KJLT/KJTF came into being because of the vision and dream of one man. Mr. John G. Townsend. Mr. Townsend operated an electronics firm in Sutherland Nebraska for several years. After he found Christ as his Savior in 1945 God laid on his heart a desire to reach his fellow man with the Good News of Salvation. Then came the idea of Christian radio. After research, planning and prayer, broadcasting was begun Dec. 26, 1952 from a studio and transmitter building six miles west of No. Platte on hiway 30. The call letters at that time were KNBR. That first venture was a commercial station, selling advertising while majoring in Christian broadcasts and sacred music. Later, the decision was made to form a non-profit Christian Corporation and change the method of support. In Dec. 1955 The Tri-State Broadcasting Association, Inc. was formed, governed by a Board of Directors. At that time Mr. Townsend transferred the license and assets of the station to the corporation as a gift to the people of the area. Revenue for operation was taken directly to God's people who were being blessed and strengthened by the ministry of the station.
On July 1, 1957 the call letters were changed to KJLT and the power increased from 1000 watts to 5000 watts. Now KJLT could be heard in much of Western Nebraska, North Western Kansas and NE Colorado.
Through the many years of broadcasting God has supplied the needs through His people who believe in and are blessed and encouraged by Christian radio. We thank God for the many friends who give and keep the voice of Christian radio sounding out the message of hope in Christ for a hopeless world.
Photos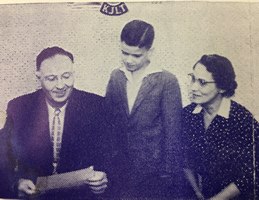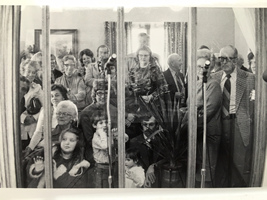 Early 1950's at old downtown studios with John and Dorothy Townsend and Son John Lyle
Looking out of control rooms at some of the visiting crowd at Dedication
  ——————————————————————-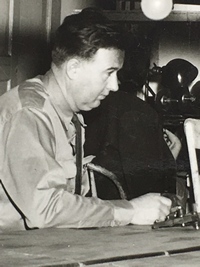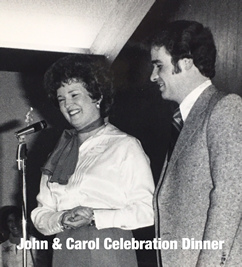 Mr. Townsend owned Townsend Manufacturing in WW II through the Korean War at Sutherland, NE. Making condensers & capacitors for a military contract. After a decision to become a follower of Christ in 1945 he was burdened to share the Good News with Christian radio. 
John and Carol Townsend, the founder's Son and wife, traveled to many churches promoting the radio ministry and raising the funds for the new studio in the late 1960's and early 1970's
——————————————————————-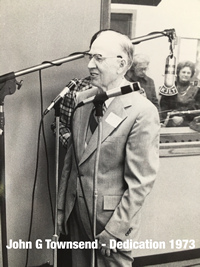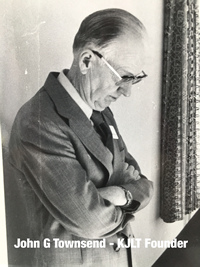 KJLT Founder at 1973 Studio Dedication
John Townsend, Sr. a man of prayer and dedication
——————————————————————-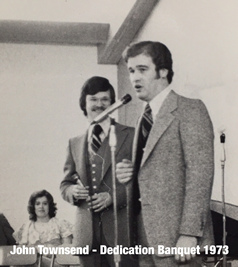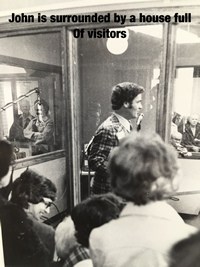 Many friends of the Ministry celebrated at a banquet and dedication of the studios.
Studio Dedication with people squeezing into every space to see.
——————————————————————-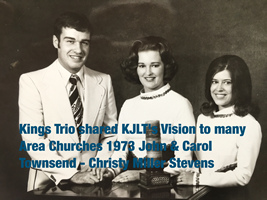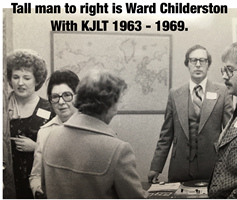 John and Carol Townsend, and pianist/singer Christy Miller Stevens spent many weekend on the road raising funds and ministering for KJLT
Carol Townsend, left and Ward Childerston on right, Manager from 1963-1969 and announcer Mark Hiat 
——————————————————————-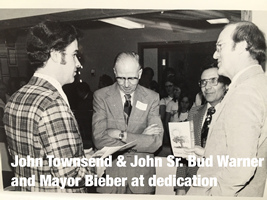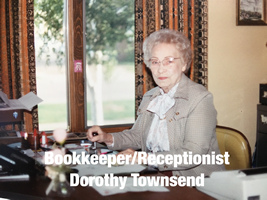 Dedication Day
Dorothy Townsend served many years as Receptionist/Bookkeeper
——————————————————————-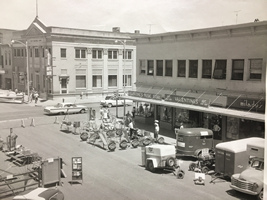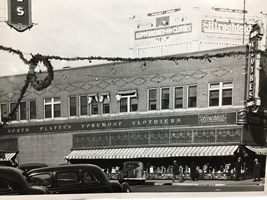 KJLT was located upstairs in the building on right from 1970-1973 and moved to the new studios in 1973. Urban Renewal razed the buildings where the Alco store building  is now. 
KJLT for many years was upstairs above the Hirschfeld Clothing at 6th & Dewey, then moved across the street in early 1970.
——————————————————————-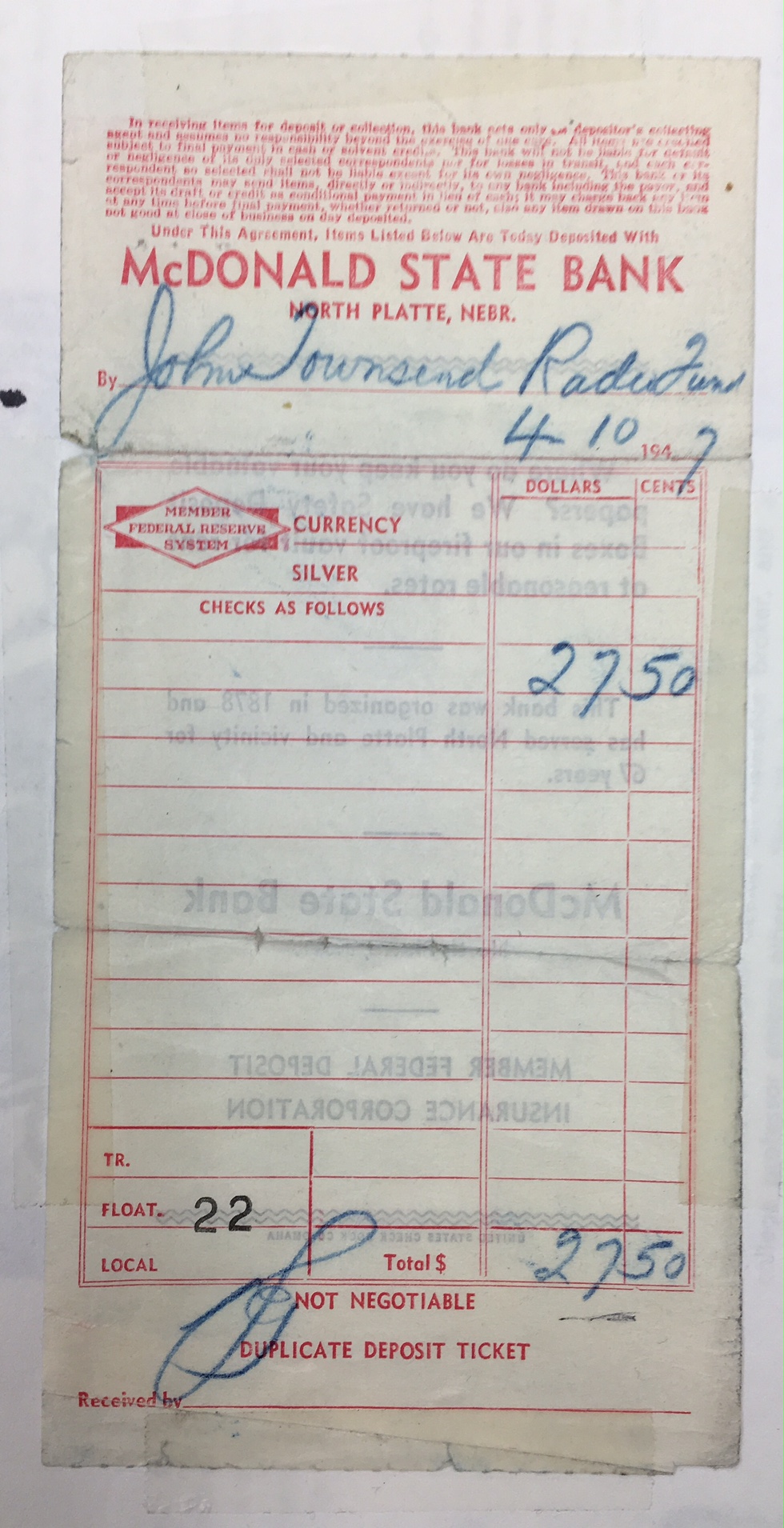 Back in 1947, two years following John Townsend's decision to follow Jesus Christ, he started saving for building a radio station.