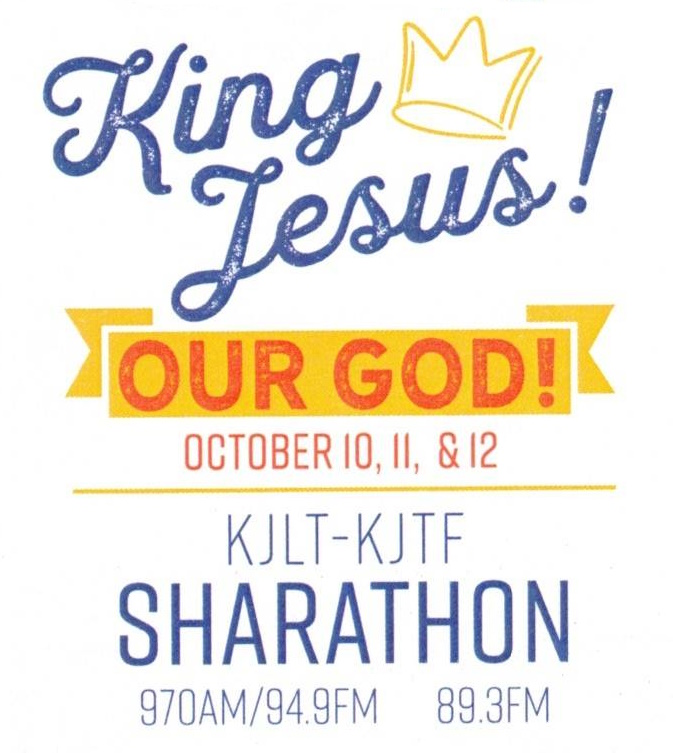 King Jesus! Our God! That was the theme of the KJLT/KJTF/KJYS Sharathon October 10th, 11th, & 12th. Psalm 68:20 says "Our God is a God who saves; he is the Lord, our Lord who rescues us from death.
A big Thank You to everyone who made a faith promise! We also would like to thank the many faithful volunteers that made our open house such a wonderful event!
You can still make a one time gift or a monthly gift. Every gift is very important. You may donate on line by clicking here. Be sure to include the occasion if you sponsor a day.
Blessings!
Gary Hofer
General Manager
---