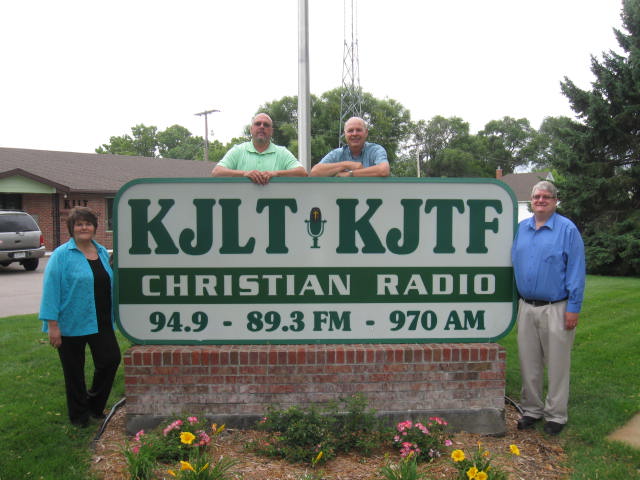 "In God's Hands." was this year's theme of the KJLT / KJTF Sharathon. In Colossians 1:17 we find "He holds all things together." That is comforting to remember in the day we live.
KJLT / KJTF finished it's annual Sharathon. Our goal was $324,120. That is the listeners' share that we depend on to help cover expenses for the following year. At the end of the Sharathon, faith promises totaled just over $217,000 leaving a shortfall of nearly $107,000. Would you pray with us that this deficit would be erased? Would you prayerfully consider a special gift to KJLT/KJTF at this time? Daysponsorships are an $888 investment. That comes out to just $74.00 a month. Many do that in honor of birthdays, anniversaries, etc. There are many who have joined the 'Dollar a Day Club' and have made a $365 commitment. No gift is too small. Everyone doing something will make a difference in meeting this need. Your continued support to this ministry is so important and greatly appreciated.
Thank you so much for any help you provide.
Blessings!
Gary Hofer
General Manager